A Long History of Fabrication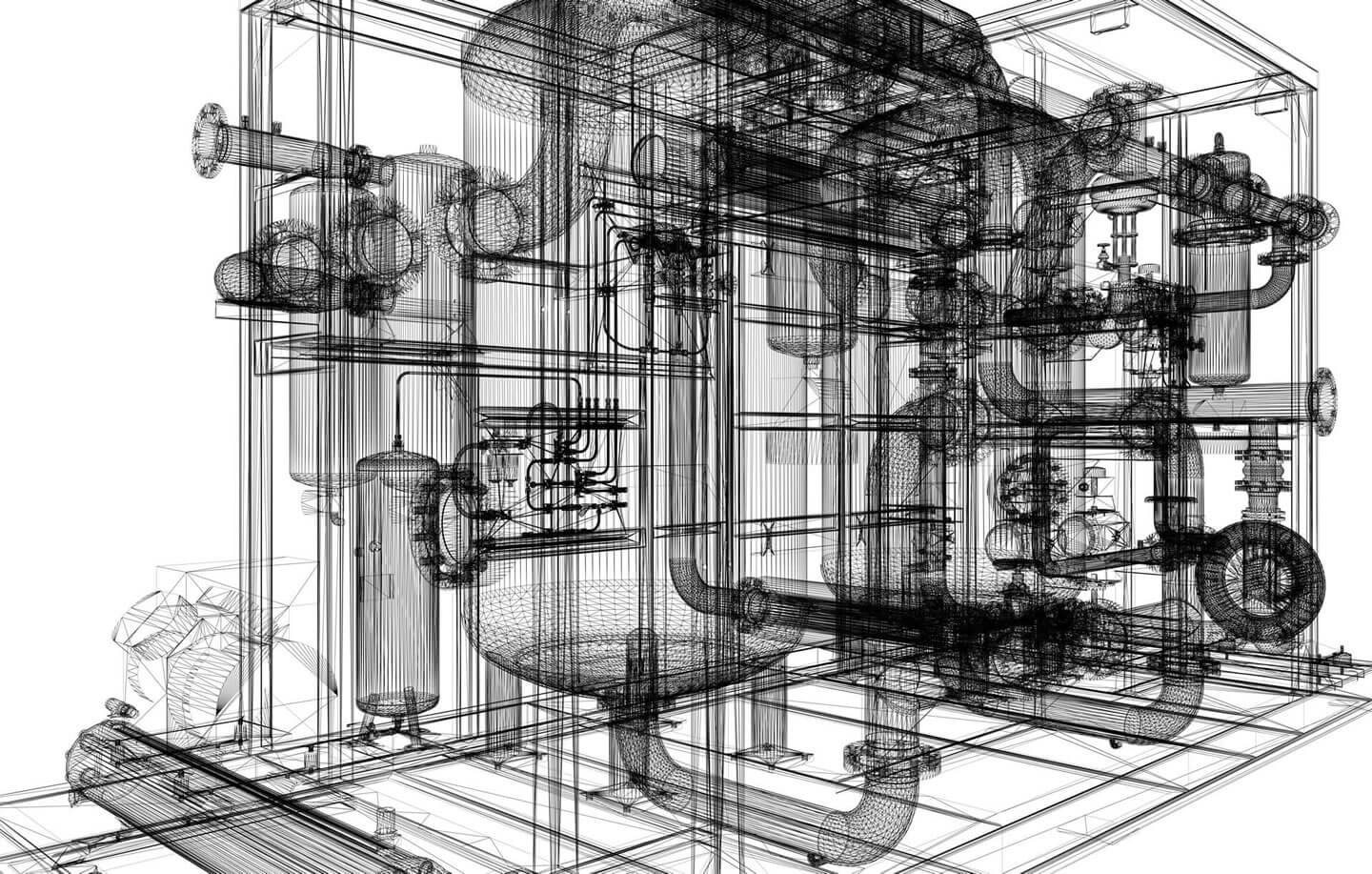 Ductwork / Sheet-metal
Exotic Metals e.g. Stainless Steel
Food Grade Fabrication
Tank Repair & Modifications
Equipment Supports
Handrails / Guardrails / Bollards
Mezzanines / Decking
Pipe Racks & Supports
Platforms
Process Skids
Specialty Fabrications
Stairs / Ladders / Grating / In-beds / Hatches
Tower Platforms
Trench Grating (checkered plate to 1/2″ thick)
Weldon's fabrication capabilities are unlimited. Oval duct, 100″ round, or insulated double-walled duct is nothing out of the ordinary for Weldon Fabrication. Whether it is in house or out-of-house, Weldon can fabricate it for you. This diversity allows Weldon Fabrication the capabilities for the small single fab projects to the much larger scale projects. 
Full Fabrication Capacity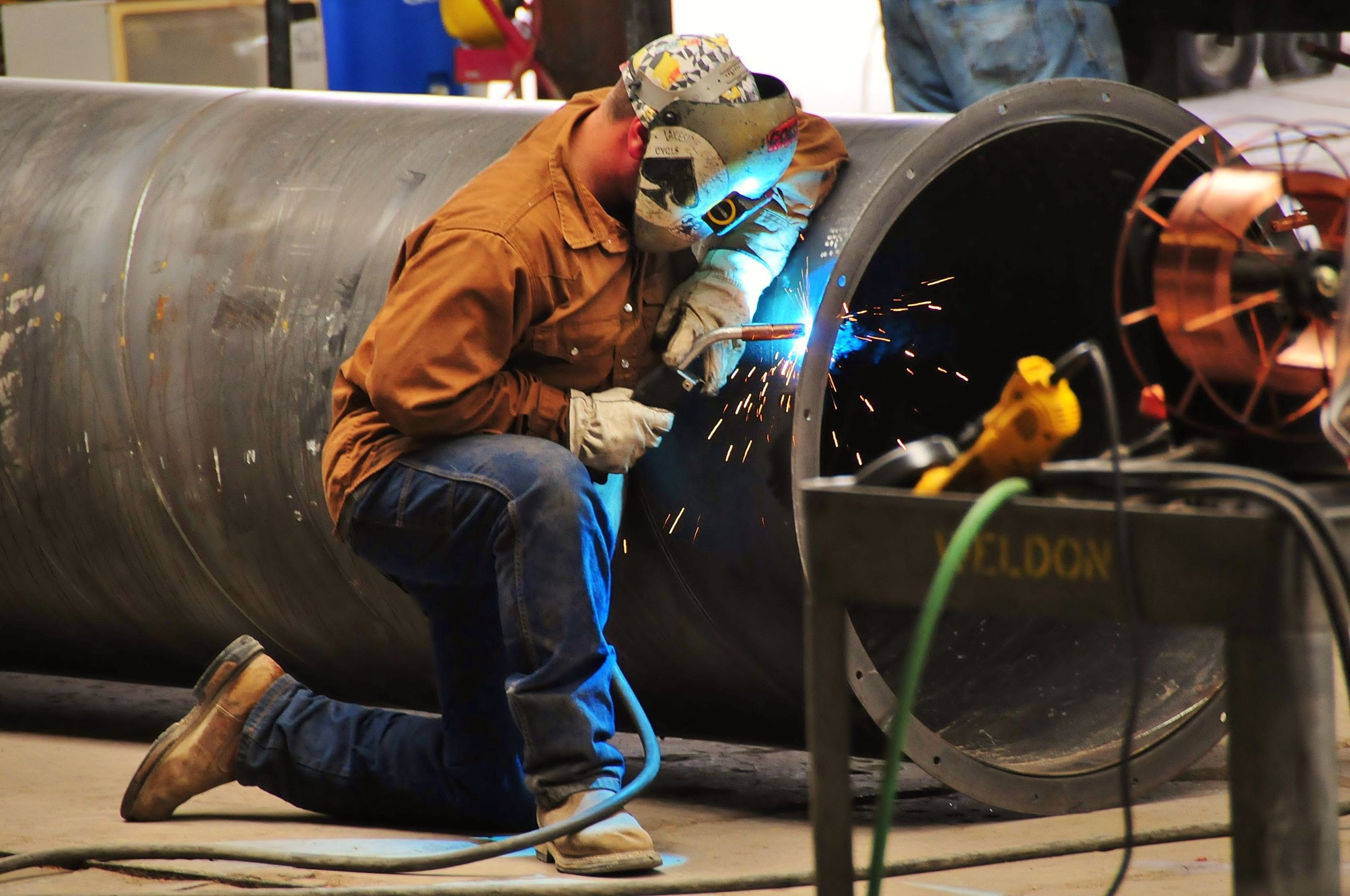 Our in-house welders are all certified, safety trained, and have decades of experience.
For the project pictured, we fabricated two miles worth of piping systems.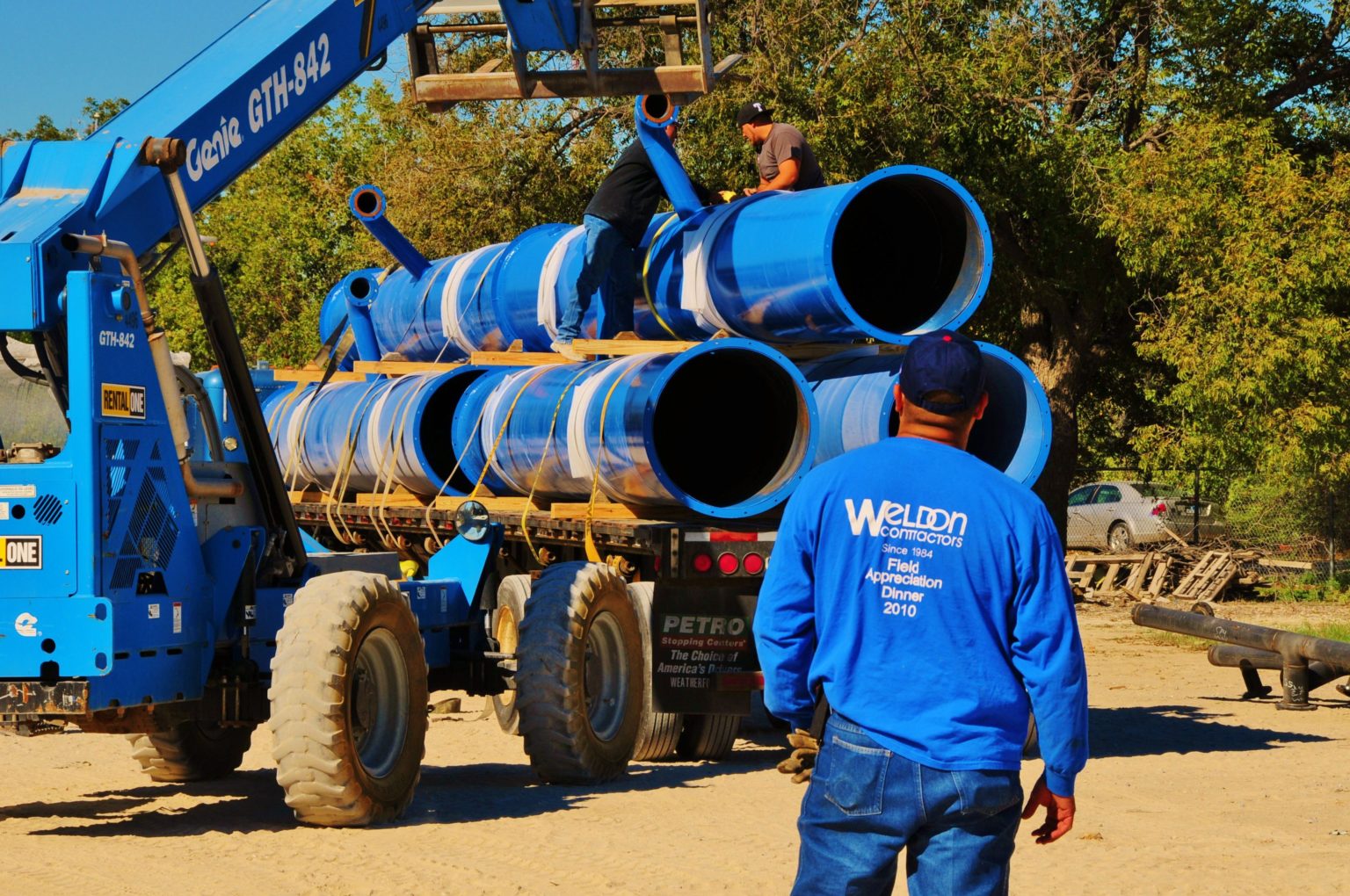 Prepped, powder coated, and shipped.