Conserve Energy – Reduce Downtime – Save Money
Our Service Department is a highly utilized section of Weldon Contractors. We are capable of working on all HVAC and plumbing systems. Our technicians are troubleshooters that combine their experience and knowledge to meet a customer's needs. One customer might be better served by replacing a unit or an entire system while others need the lowest cost remedy. 
Your system works hardest during the heights of summer and the coldest parts of winter—the times you need it most. It's at these times that you are at the greatest risk of problems. A lack of proper maintenance increases the potential for breakdowns, costly repairs, and even replacement of expensive equipment. Often times, these breakdowns are caused by minor problems that go unnoticed, and could have otherwise been fixed inexpensively. We spot the problems before they cause breakdowns and costly repairs by conducting inspections throughout the year. Studies have shown that scheduled preventative maintenance can result in savings on your monthly cooling bills, less repairs, and an extended service life of your system.
A partial list of our services and capabilities: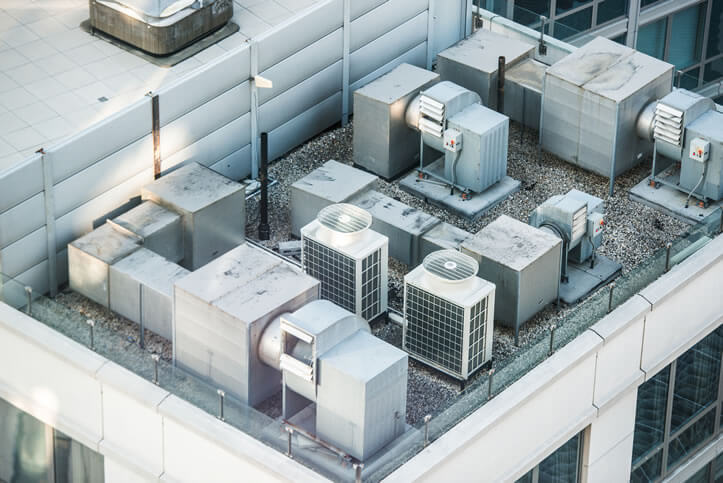 24-hour Emergency Service repair for complete mechanical systems.
Heating, Ventilation, Air Conditioning & Refrigeration
Energy Management technicians assess and address building control issues.
Preventative Maintenance programs
Customized Maintenance and Annual Inspection programs.
Equipment Repair & Retrofit including reciprocating chillers, screw machines, boilers, heat pumps, split systems, package units, special application units, cooling towers, and computer room units.
System Evaluations.
Technical Services, including Installations & Retrofits, Controls Service & Installation and Diagnosis of Systems.
All Minor and Major issues inspected, diagnosed, and repaired.